Cross-border conservation of the Great Bustard (Otis tarda) in Uzbekistan and Kazakhstan
About the project
Great Bustard (Otis tarda) ) is a rare species from the Bustard family, which is considered Endangered in Central Asia, where its abundance is estimated as less than 1000 individuals. The project aims to develop a local community, draw attention to the species, and develop cross-border cooperation for its conservation in the center of the only remaining viable migratory flyway in Central Asia. The project will be implemented in Kazakhstan and Uzbekistan, together with the Uzbekistan Society for the Protection of Birds.
Threats:
The species is subject to many threats. The destruction of eggs and nestlings by agricultural machinery and freely moving dogs is the main threat during the breeding season, and poaching (especially in areas with scarce resources) comes to the fore during migration and wintering. Bustards are also prone to collisions with overhead power lines and wind turbines. All this increases the mortality in adults and reduces reproductive success, which could lead to the complete disappearance of Bustards from the region.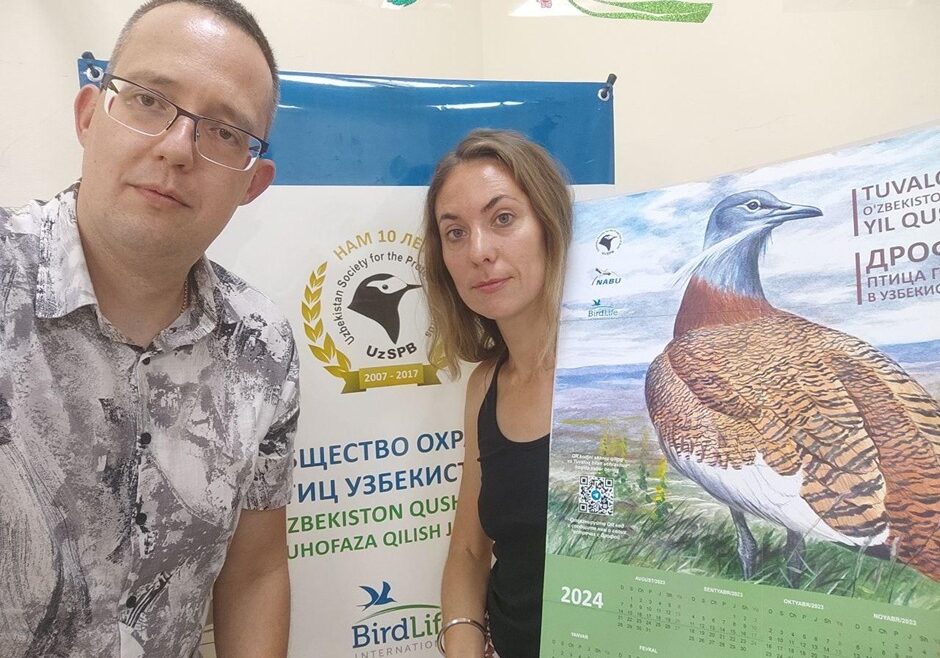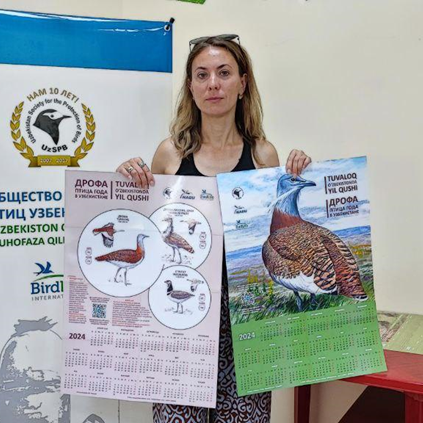 The project objectives are:
raising awareness about the importance of the species among local communities, as the Great Bustard and its critical status are unfamiliar to the general public and representatives of central executive bodies;

eliminating threats to clutches and eggs during the breeding season by adapting agricultural land use practices and dog control;

reducing the mortality rate due to poaching through hunter training, tightening social control and improving law enforcement in the area;

eliminating the increased mortality risk on overhead power lines;

;

identifying priority areas for long-term conservation and monitoring.

.