Endangered Raptor Conservation on the Indo-Palearctic Flyway of Kazakhstan
In May 2022, the "Biodiversity research and conservation center» community trust (BRCC), together with the Russian Raptor Research and Conservation Network (RRRCN) and the Altai Project, launched a project aimed at reducing the threats to raptors caused by energy infrastructure. The project was named "Endangered Raptor Conservation on the Indo-Palearctic Flyway of Kazakhstan" (hereinafter – the Project) and was funded by the Critical Ecosystem Partnership Fund (CEPF).
The project identifies several key raptor species (Eastern Imperial Eagle (Aquila heliaca), Steppe Eagle (Aquila nipalensis), and Egyptian Vulture (Neophron percnopterus)), which have an "Endangered" Status in the Red List of the International Union for Conservation of Nature (IUCN) and sets the task of studying the existing threats to these species from energy infrastructure facilities.
Overhead power lines (OPL) with a capacity of 6-10 kV are a serious threat to these species. The location and use of such overhead power lines along migration routes is an important threat to biodiversity conservation that needs to be addressed at the state level. 
Another potentially significant threat not only to these species, but also to other species, including rare and endangered ones, is the active design and construction of wind power plants (WPPs) along the mass bird migration routes.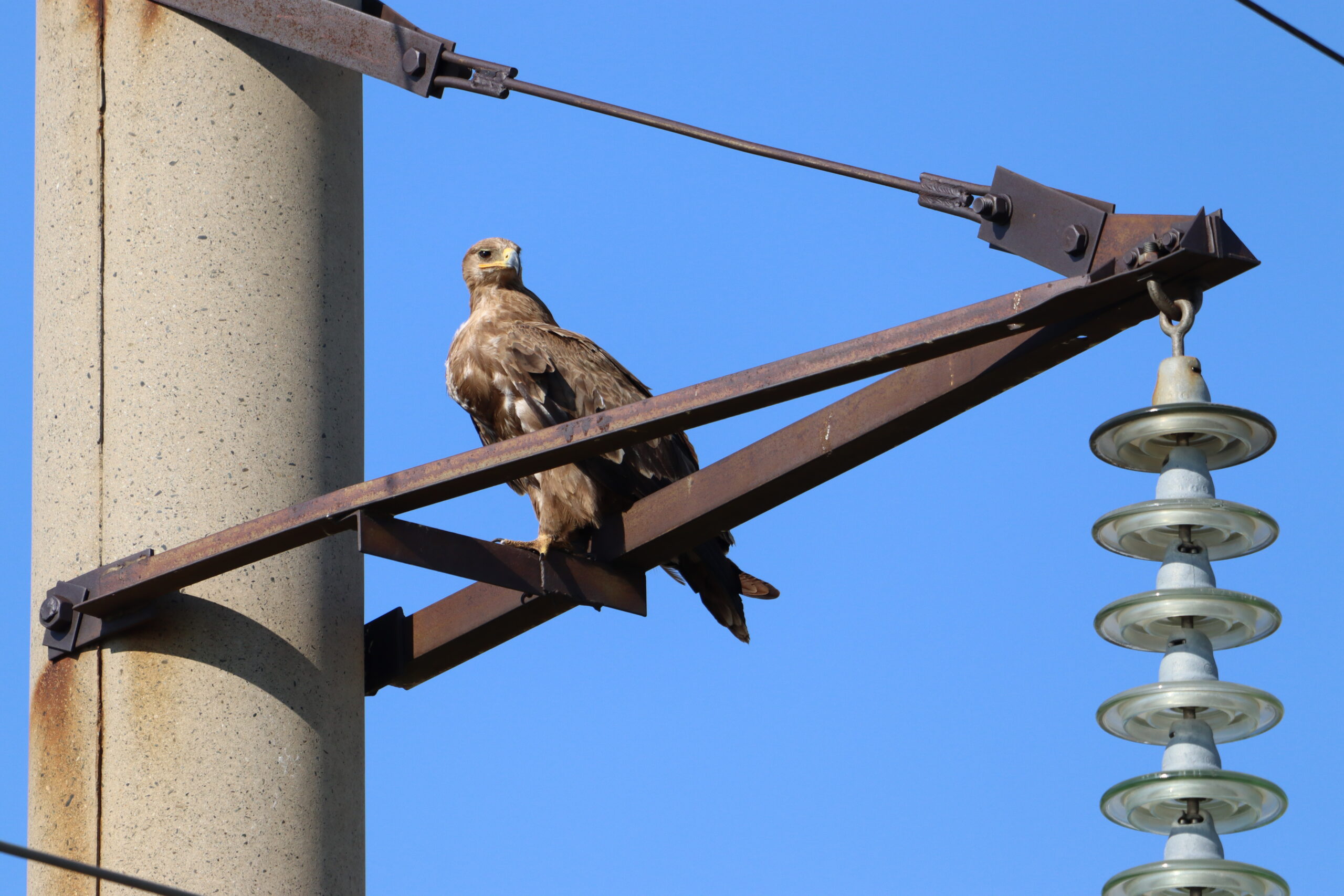 The project also aims to promote knowledge, increase awareness and competencies on research issues among employees of the energy industry, ministries, government agencies, ornithologists and other stakeholders, as well as to promote information about environmentally friendly technologies in the design and construction of energy infrastructure facilities.
It is planned to actively interact with all stakeholders in accordance with the best international practices in the field of sustainable development. Project milestones results, as well as relevant information, will be published regularly for review by all interested parties.